The Raffles House Advantage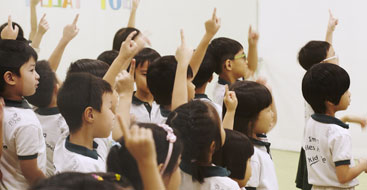 Raffles House Preschool is an independent school that serves both the international and local community, for children aged between 18 months to 6 years old.
In Raffles House, we aim to develop the whole child. We recognize the unlimited potential and uniqueness of each child. Our educators are early childhood teachers who are caring, dedicated and trained in the fields of literacy, numeracy, arts and social skills. We are committed to bring forth the best in every child. We aim to instill in each child a passion for life-long learning, a solid foundation for academic and character excellence, and a zest for challenges in life.
PLAN A VISIT & ENQUIRIES: info@raffleshouse.com

Visiting hours are from Mon - Fri 9.00am - 5.00pm